MDEA OASE Purple
Utilized in the removal of acid gases such as carbon dioxide (CO2) and hydrogen sulfide (H2S), the OASE purple technology  has proven its versatility and reliability in natural-gas applications. Our solutions portfolio ranges from selective removal of  sulfur components for sales gas to bulk removal of acid gasses for LNG applications. This highly efficient and environmentally friendly technology offers both flexibility and reduced capital ex-penditure (CAPEX), while the low energy demand of the process  and its non corrosive solvent minimize operating and maintenance costs (OPEX). The process also provides a high level  of gas purity and product gas recovery while keeping solvent  losses to a minimum.
MDEA OASE White
The state-of-the-art amine technology for synthesis gas, OASE white has long been established by the market as the technology of choice for treatment of gasses containing hydrogen (H2) and /or carbon monoxide (CO). OASE white's broad application scope, the continuous optimization based on hundreds of references including BASF's own facilities, and the flexible operability of this process makes it the leading choice for applications such as ammonia production, iron-ore reduction and many more.
MDEA OASE Yellow
Developed to enable elective removal of sulfur components from natural gas, as well as acid-gas enrichment (AGE) or tail-gas treatment (TGT) units, BASF's OASE yellow technology offers a full range of customizable solutions.
MDEA OASE Green
OASE green technology is based on chemical absorption solvents, primarily targeted at biogas applications. It is characterized by exceptionally robust performance on gas streams containing oxygen and / or olefins.
MDEA OASE Blue
BASF has developed an innovative post combustion capture (PCC) technology for applications from carbon capture for power plants to beverage carbonators. OASE blue was developed from the very beginning specifically as an optimized large-scale PCC technology. It offers low energy consumption, low solvent losses and an exceptionally flexible operating range.
DISTRIBUTOR OIL
Distributor rubber processing oil
Distributor Petrochemical
Distributor Aromatic Oil
Distributor Solvent
Distributor kimia Pertamina untuk Industri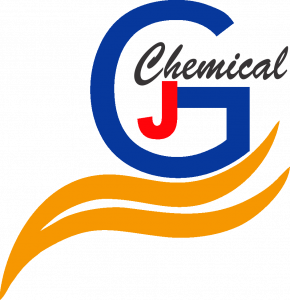 PT. Graha Jaya Pratama Kinerja, established in 1995, is a privately held company location in jakarta, Indonesia. We have continually shows sustainable growth in any field, in an effort to improve its services and good relationships to all of our customers.
We specialized in the distribution of industrial chemical for following industries : Cosmetics, Shoes & Sandals, Pharmaceuticals, Rubber, Soap, Detergent, Water Treatment, Plastic Resin, Plastic Compound, Thermo Plastic Rubber (TPR), Ink & Paint Chemicals, Brake Fluid, Electroplating & Metal Chemical, Fertilizer / Agrochemicals, Solvent Chemicals, Foam Industry, Glass & Ceramic Chemical, Feed Additives, Food Additives, Figment, Leather Chemical, Plywood Adhesive Chemicals, Master Batches, PVC Additives, Candle, Personal & Home Care Industry, Paper & Pulp, Minning & Oil Drilling, Distributor Hazard Chemical / PTB2, etc.
CERTIFICATE OF REGISTRATION
ISO 9001 : 2015 This Is Certify that the Quality Management System
ISO 14001 : 2015 This Is Certify that the Environmental Management System
ISO 45001 : 2018  This Is Certify that the Occupational Health And Safety Management System